| | |
| --- | --- |
| I will find him(Open/Timey) | |

Author
Message
Azreal
God of Death




Title

: Mr. Ultimate

---

Posts

: 2182

---

Soul Cash

: 4981

---

Age

: 25

---

Location

: Earth's core

---


Character sheet
RPC's:


Subject: I will find him(Open/Timey) Wed Jan 16, 2013 3:04 am

---

First topic message reminder :

[center]

Spoiler:

Gliding within the sky, Lorelei and Dementia swoop down into a ally way. Landing upon the ground, the woman`s doll removed her arms from around Lorelei`s waist. The large wings made of iron sand sink back into her frame, giving her the appearance she had before. "So, why the hell did you make us leave? I was having fun toying with the boy; who was that on the phone?" Dementia questioned while Lorelei dust herself off. Looking over his shoulder, she formed a malicious smirk. "Well, that was Demetri, the guy I met when I traveled through Europe. You know that bount, Alister? He had the doll, Kein. You know, the large lion humanoid that you had a crush on." she paused for a moment to snicker at her mentioning of Dementia`s feelings towards the other doll.

Narrowing her eyes, Dementia gave what could be labeled as the "Ice Glare". "Anyway, I had him monitor Alister`s movements. And though he did seem to drop from the face of the earth, Demetri found him. Believe it or not, Like us, he is traveling through this area. I hear he is a on his way to Naruki, which means. We can finally get the answers we need, and you can meet Kein again. Haha. I also plan on putting him in his place. His power is not as great as he makes it out to be. And he knows it." she gripe while loking back on their first encounter. The older bount treated her as if she was a weak child, which did not sit well with Lorelei, whom will prove to the male, that he is not as strong as he claim to be. Looking to Dementia, her glare did not waiver. Hr gaze shifted to the side, trying to hide the fact that she did like Kein, for reasons she will not disclose. "Ugh, I don`t give a damn about that overgrown pussy cat. Unlike you, you would of jump at the bit to get in bed with Alister. You are such a slut." with a certain growl in her tone, she cross her arms across her chest and look to the side.

"As expected, you are still mad that the overgrown pussy cat turned you down when you made your move on him. I wouldn`t touch that bastard if someone paid me, well, depends on how much, but still. He`s a douchbag, and I have the right mind to slit his throat for treating me with such disrespect. No one does that, well there is you, but I can take that, since you have issues." Turning her back to Dementia, she decidd it to be best to hurry up and blend in, just in case the fullbringer were follow them. "Whatever. I`m going back to my sealed form, small breasted whore bag." she insulted. Seconds later, her body broke down and flowed through the air and to the neck of Lorelei. Forming back into her sealed form, a black pendant shape like a crystal. "Whatever." she stated as she surpressedher spiritual pressure and headed into the crowd. Only to stop and enter a clothing shop.
---
Author
Message
Timey-Wimey Lord
Junior Member




Title

: A Physician

---

Posts

: 90

---

Soul Cash

: 3165

---

Location

: The TARDIS

---


Character sheet
RPC's:


Subject: Re: I will find him(Open/Timey) Sun Jan 20, 2013 9:14 pm

---

"Wait for it… Wait for it…"
Waiting for just the right amount of time, Charles held back an arrow, packing enough energy into it, in such a way, that it became unstable. And, just as the wind hit him, he allowed it to push him backwards – into cover, and out of sight. Though he still suffered numerous cuts and gashes all over his torso and shoulders, the burst of reiatsu resulting from the unstable arrow bursting in front of him managed to block the brunt of the attack. However, he was bleeding, and badly. Added to the fact that his shoulders were now weakened, thus causing his aim to deteriorate further, he had to put every iota of his energy into the fight now. He couldn't see what conserving it would do any more – he needed it. And fast.

Charles lurked in the bushes, hiding his presence – visually, and spiritually. She would detect him as soon as his bow was drawn, as soon as a Seele Schneider was used, anything relating to his abilities. He had to make this count, because if he didn't, things were going to be that much harder. With any luck, she would think him to be down and out – if she was wise, she would still be on her guard, suspecting that he had a trick up his sleeve. And he did.

Notching one of the Seele Schneiders, he took aim, keeping his presence as low as possible, making him look as if he was still clinging to life, but in a subdued state. He couldn't keep it up for long – he wasn't losing enough blood to die quickly, but the fact was that he was losing it regardless. He could feel his arms faltering, but through sheer will and determination, he managed to keep them steady, just for a second.

And a second was all he needed. With everything he had, and with –what he hoped was – the element of surprise, Charles let loose the melee weapon-come-arrow, aiming for the Bount's heart. But, his aim was still off. Not enough to miss if she stood still, but it wouldn't be a killing shot if he did hit her. Unless it pierced her spine – that would do the job just fine. And he watched, pleading that the arrow hit something – anything. It didn't matter if he won or lost, though he would have loved to win.

He just wanted to make the two realise that underestimating somebody was a grave mistake, one that could cost them their lives. He cared not for them and their brainless fighting, and he was in a mindset that they would likely be far more careful about fighting in the future, never taking things at face value. He fought with his head as well as his bow – and he hadn't even used any advanced techniques.

Azreal
God of Death




Title

: Mr. Ultimate

---

Posts

: 2182

---

Soul Cash

: 4981

---

Age

: 25

---

Location

: Earth's core

---


Character sheet
RPC's:


Subject: Re: I will find him(Open/Timey) Sun Jan 20, 2013 9:46 pm

---


The boy was craftier than they expected, though Lorelei expected him to use the trees as cover sooner or later. But then again, she had hope he would just leave already. He was already bang up enough, he shouldn`t be able to last much longer if he were to sustain more injuries. More than likely, his pride was the reason why he was still in the bout. Lorelei really did not feel like fighting, this was more over Dementia`s and the Quincy`s idea. "Ugh, Two fights in such a short period of time. It seems I am strike with some form of bad luck, or is this good luck? You never know these days." she stated in thought. Grasping the javalin made of iron sand, she question if the boy most likely left. In some ways, she knew he was still lurking somewhere.

Dementia also knew the male was llurking about the trees. His pride wouldn`t allow him to leave, she was fine with either. She didn`t care anymore, she was fine with the wounds they have inflicted already. That was food enough for her blood-lust to handle. Plus, what more could he do? She doubts there was little he could really do, only use the element of surprise, which could work. But then again, the two were to fast to fall for that. Lowering to the ground, Dementia made way over to Lorelei. "That was fun." she stated with a grin. "Coming from the one that didn`t suffer from two arrow shots to the arm. This was all your idea anyway, you and that damn quincy." she stated while looking to her arm. Though she did not show it, she was in some pain. And the two wounds were still fresh. She really needed to eat already, once able, she should heal.

Sighing, she remove the newly bought jacket, revealing onlty the top, and her arms, with blood running along it. Her left had a slight gash, while her right had a puncture wound. And for the moment, her guard was down. Most likely it was Dementia`s fault, she distracted her. So she did not expecting the male to be able to pull off another attack. Sensing his faint spiritual pressure, she leaned to her right. Looking over the shoulder of Dementia, as she push the doll to the side. This propel her more to the right as well, as the sneel schnider miss her heart, but was able to pierce her left shoulder. Releasing a light yell, she went to a knee. Holding on to her shoulder, while looking to the boy from the distance. Dementia raise back to her feet. Now angered, she turned to face the direction the sneel schnider came from. Spotting the boy, her eyes narrowd as she released another attack. This one was a blood curling scream, that send a wind and iron sand mix blast in the direction the boy was. This scream was stong enough to create holes in the ground, and through trees. If it hits the quincy, if it were connect with the body of another, there was a high chance of the bones in the area hit, will eithe crack or fracture. Which in some chances, can cause internal bleeding. Though with the trees in the way, the attack may lessen in power, before it reaches the quincy. "Crafty little bastard! You alright, Lorelei?" she question once she finish the scream. "Get this damn thing out of my shoulder!" she commanded while feeling her power draining. Turning, Dementia did just that, pulling it loose in a matter of seconds, and throwing it off in the distance. Standing, Lorelei used her right hand to grasp the javalin, and throwed it in the direction the boy was. Putting her last bit of strength into it, mostly out of anger and spite. "Crafy bastard. Now i will have to feed twice." she stated while holding her shoulder and panting.


Timey-Wimey Lord
Junior Member




Title

: A Physician

---

Posts

: 90

---

Soul Cash

: 3165

---

Location

: The TARDIS

---


Character sheet
RPC's:


Subject: Re: I will find him(Open/Timey) Sun Jan 20, 2013 10:58 pm

---

Charles smirked, finally thinking he could afford to, as he had actually managed to land a serious wound on his foe. He had worked something out – vague as it was, it was better than nothing. He had to attack Loreli to get to Dementia – that aside, he had seen that his arrow had barely phased the doll.
"To defeat a general, you must first kill his horse."
Though powerful in her own right, given recent developments, it seemed to Charles that Loreli was the 'general' in this case, and was largely being propped up by her doll. He figured that, if he took her down, he would be able to neutralise the other threat as well.

However, his victory was short lived. Though the trees he had fled behind provided cover, he could not stop the majority of the attack's power, causing his already-weakened left arm to fracture from the elbow to the wrist, leaving it little more than dead weight, for the time being. And, though not fractured, his right arm began to numb, effectively cutting its effectiveness to a near-useless level. And, though he could not confirm his ribs were cracked, breathing difficulties began settling in. The icing on the cake was the javelin, piercing clean through his left hand.

Unable to take the pain any longer, the javelin was taken hastily out, prompting a bloodcurdling cry of excruciating pain. Just about able to limp away, bloody and broken, Charles moved further into cover, focussing his power on slowly dimming his spiritual pressure, until it was masked completely. He didn't think they would fall for it again. He didn't think that they would take the risk of not making sure he was finished. However, there was something that concerned him far, far more.

The perpetual drum beat, the one that had been inside his head for the entire fight, the one that had refused to leave him, always in the same pattern. One, two, three four. Four rapid beats, a pause, and then the drums again. And, what was worse, was that he could feel something approaching. He hadn't noticed it in the heat of battle, but whatever was approaching had power that grew with every repetition of the four beats, the ones that only he seemed to be able to hear. The sound of drums.

With a grim smirk on his face, Charles fell onto his back, covered by various bits of greenery, unable to do anything more than twitch his right hand and fingers. The fight was over – he had lost, effectively. He could fight, but at what level? The doll was still intact. He had failed to take out Loreli, only injure her. But, the presence moving towards them… He thought of that as the bigger threat.

Azreal
God of Death




Title

: Mr. Ultimate

---

Posts

: 2182

---

Soul Cash

: 4981

---

Age

: 25

---

Location

: Earth's core

---


Character sheet
RPC's:


Subject: Re: I will find him(Open/Timey) Mon Jan 21, 2013 2:43 am

---


Standing, Lorelei removed her palm from over her shoulder. Looking to the blood that ran down her arm and chest. "Ugh, ruined my newly bought top. I hope he`s dead, or in great agony." she stated whileplacing her palm back upon her shoulder. The wound was worster than she expected it to be, since it was a direct hit to her shoulder. She was lucky to have moved, over some, or her heart would of been pierced. Though if it weren`t for Dementia distracting her, she would of been able to dodge the sneel schnider. Still, she would of rather had it be a simple graze of her skin. Would cause her less pain at least, Walking over to her bag, she place her new coat into her bag. Turning, she could feel the sharp pain that went through her body whenever she moved her shoulder, something she did not like, not one bit. But it was something she had to tolerate for the time being.

Dementia kept her gaze on the forest, knowing the boy was still in there, somewhere. Taking to the skies, she flew over the forest. While Lorelei headed through the forest on foot. Dementia, soon found the boy lying upon the ground, grining, she flew to Lorelei and showed her where the boy was. Keeping her distance, Lorelei came up to the boy. "Seems like we rough him up preety good. Could of been avoided, Kid. Since this entire battle was you and Dementia`s idea. I was simply drag into it. Well, I would feed on your soul, but I don`t find quincy tasteful. So i will just feed on some humans. Thanks for the wounds, It will end up helping me out." she stated while Dementia came up to her side. "He`s pitiful. Why not end his pathetic life, Lorelei? He won`t be miss much, iexcept by his mommy and daddy." she gripe while bringing her index fingerto her lips. "No, leave him be. He`s just a kid. A smart ass, but still a kid. Lets leave him be, the blood lost may end up killing him anyway." she stated as she began to walk back to her bag. Sighing, Dementia went along with it, glaring at the male for a moment, she turn and followed Lorelei to her bag.

Timey-Wimey Lord
Junior Member




Title

: A Physician

---

Posts

: 90

---

Soul Cash

: 3165

---

Location

: The TARDIS

---


Character sheet
RPC's:


Subject: Re: I will find him(Open/Timey) Mon Jan 21, 2013 7:50 pm

---

"Can you hear them? One, two, three, four… The drums, they're coming. Every beat, every second, its presence grows… Can't you feel it? Something's coming. That spiritual pressure I'm sensing isn't you. It's far, far too large. And it's a hell of a lot more dangerous than me, if it's that big. You may have taken me out, but don't expect to have such an easy ride with this fellow."

Charles smirked, as if his wounds weren't even there. Of course, he was still hurting like hell, and his vision was even blurred slightly around the edges. With no tricks left, not even a last-resort suicidal move, all he could hope to do was chill the two, by making them realise just what was coming for them. He didn't know what it was, he couldn't even tell where it was – however, even a novice could sense the immense pressure bearing down, increasing with every drum beat inside the Quincy's head. The boy almost laughed, but stopped, unable to even sit up properly. He looked to his enemies, almost mocking them.

This was the sort of pressure that a lieutenant would seem to tense at. It was not enough to worry a captain, and a small team of Shinigami could deal with it. But, considering it was gradually increasing, its strength ever-growing, it would be a problem if not dealt with promptly. Yet, despite this, Charles took a grim satisfaction in knowing his opponent may finally have been put in her place, by a threat that could only be sensed thus far, and by the fact he had wounded her. She wasn't as good as she thought, and had he the energy, he would have called her simple.

Azreal
God of Death




Title

: Mr. Ultimate

---

Posts

: 2182

---

Soul Cash

: 4981

---

Age

: 25

---

Location

: Earth's core

---


Character sheet
RPC's:


Subject: Re: I will find him(Open/Timey) Mon Jan 21, 2013 8:51 pm

---


The beating that the boy heard, was heard by both Lorelei and Dementia. And yes, they also sense what it was, its power. But it did not effect either of them. Lorelei honestly did not care, and Dementia was ready to go. Coming to a stop, she turn her gaze onto the boy. "Oh, that? I honestly don`t care. Its apperance has no effect on me, what do i look like? A shinigami? If it kills you and some humans, I`m not going to stop it. I`m feeding, that is all I am worried about doing right now. And if whatever it is, get in my way, I will kill it, simple as that. Now, go agead and piss your pants, I could give two shits. You, Dementia?" she questioned while turning her gaze over to her doll.

"Hmm, I`m bored. I honestly do not care about its apperance. I don`t know why this kid is making such a big deal about it. I guess he thinks it will end up killing you, Lorelei." she stated with a slight snicker. "Who cares? If that is what he thinks, let him. He seems to forget that he is lying in the puddle of his own blood." she stated while tilting her head to the right. Looking to her wound, she motioned with her left shoulder, tensing up whenever a sharp pain strike through her body. "Is that what you believe, Quincy? Do you think that the drum beast is going to kil us? I hope not, that gives me grounds to go ahead and finish you off. And would you want your mommy and daddy to find out that their son died so easily? I wouldn`t, if i were you." Dementia stated with a grin continuely shaping across her lips. Looking to the boy, her hand perch upon her hip, while she waited for her answer.


Timey-Wimey Lord
Junior Member




Title

: A Physician

---

Posts

: 90

---

Soul Cash

: 3165

---

Location

: The TARDIS

---


Character sheet
RPC's:


Subject: Re: I will find him(Open/Timey) Mon Jan 21, 2013 9:20 pm

---

"You leave our son be, or you'll see just how tolerant his mummy and daddy are."
Two Quincies, likely Charles' parents, stood behind Loreli and Dementia, their bows drawn and arrows notched. Their aura alone was vastly different from their son's – if Charles was skilled, these two were veterans. People whose abilities – while not used often now – were still as deadly as they had been all those years ago. "Oh, don't look so surprised. You don't know our son at all."

The father spoke, while his wife remained quiet – though it was her eyes that pierced the soul and inspired fear unmeasured, while the father had eyes placid, yet that was what was scary about them. That he could remain so calm, so predictable, in the face of someone who had just taken out his son.
"You're weakened, woman. And, I assure you, we are far stronger than our son. Even one of us is able to crush him beneath our boot. So, you just step away, and do whatever it is you people do. We'll handle the drums, and whatever entails. If you don't… Well, let me put it this way. In me and my wife's hands, we each hold a bow tempered by decades of experience and training, honed by the blood of our foes. Given that these are two of the most powerful bows this side of Karakura and could blow your respective heads clean off, you've got to ask yourself one question – feeling lucky, punk?"

Both were serious – this was their son that was being threatened, the boy they had raised since he was just a crying, bloody little pile of flesh. And, if their tales were true, both combatants stood little chance of lasting against the pair, who were not only on higher ground than their son, but were completely uninjured. Only a fool would fight on, now.

Azreal
God of Death




Title

: Mr. Ultimate

---

Posts

: 2182

---

Soul Cash

: 4981

---

Age

: 25

---

Location

: Earth's core

---


Character sheet
RPC's:


Subject: Re: I will find him(Open/Timey) Mon Jan 21, 2013 9:58 pm

---


The two were surprised by the apperance of the boy`s parents. It was unexpected, but amusing at the same time. Looking over her shoulder, Lorelei raised her right brow. Her eyes narrowing at the sight of the two veteran quincies, while Dementia held back her laughter. "Look what we have here, Mommy and Daddy. Nice to meet you, I now see where your son gets his personality from. You should really give the boy a talking to, He`s very rude, ya know? But it is fine, you see, the young ones today, do not know how to respect their elders. And from of it, neither do you two. Nevertheless, I have other buisness to tend to. It was certainly nice meeting you three. Hope your son will be able to live, those wounds are certainly fatal, he could be dying at this very moment. Come on Dementia." she stated as a grin curled her lips.

Dementia allowed Lorelei to speak for the moment, still doing her best to contain her laughter, she let out a slight snicker. Perching her hand over her lips, she followed behind Lorelei. "As she said, It was nice to meet you. Tell your son to give us a call, next time he wants to get his body cut up and his bones broken. Its always nice to see parents protecting their young. Even when yall have not taught him any manners what so ever." she stated while the two made way oit of the forest. Heading back to her bag, she place her jacket back over her arms and chest. Tossing back her hair. she sealed Dementia back into her sealed form. Placing her bag against the wall, she limp forward into the crowd of people. Noticing a near by couple, she made way to them in a helpless manner.

"Help....Me.." she pleaded in a moaning tone. Showing them her shoulder, she leaned against a building in hopes of them falling for her act. "Oh my god! What happen to you!? Come with us, you need to be taken to the hospital." the woman spoke while walking to Lorelei`s side. "Not.. yet. M..y...My friend... he`s badly hurt.. I need... yall... to... follow me, please." she stated while turning and heading back to where her bag was. Her right hand clutch her shoulder, while she turned the corner.The couple followed her, eager to help any way they could. Once they turn the corner, they quickly pace pass Lorelei to see this "friend" of hers. Noticing there wasn`t one, they turned to face a smiling Lorelei. "Where is your friend?" they questioned while Lorelei stood up-right. Without notice, she launch forward and to incapasitate the two. Sending a backhand to the male, and a kick of her heel to the woman. Knocking them both onto the ground, she leaned over them with a snotty grin. "I`m sorry, I lied. There is no friend. Just a hungry female, and two meals, I`m so sorry, but i must feed." she stated while picking up the female. Within mere seconds, she suck the life out of the female, and fed on her soul. Once done, she toss her to the side, and then pick up the male. Doing the exact same thing, she toss him to the side, and let out a rejuvinating grunt. "So much better, I can feel my body healing now. Now, we go and search for Alister." she stated while picking up her bag and making way into the crowd, only to vanish some seconds later.


Timey-Wimey Lord
Junior Member




Title

: A Physician

---

Posts

: 90

---

Soul Cash

: 3165

---

Location

: The TARDIS

---


Character sheet
RPC's:


Subject: Re: I will find him(Open/Timey) Mon Jan 21, 2013 10:14 pm

---

"I suspected as much. Arrogant twat."
"She deserved it..."
"I'm talking about you, Charles! You put your life in grave danger! You're lucky you've trained so hard, or you'd be dead already! Now just shut your bloody mouth. And if I EVER catch you in a fight like this again, I'll have your head. Do you hear me?"
"Yes... Dad..."
"Good. Now, rest easy, an ambulance is on its way."
"How did you..."
"Oh please, we can tell when you're weakened, and when you're just pretending."

Charles' father, while he acted abusive, actually cared deeply for his son – shouting at him was his way of expressing it. He was furious the boy had put himself in so much danger – even considered him selfish for not thinking about the people that cared for him.
"Honey?"
"Yes?"
"Do you recognise that… Thing?"
"Bount. Definitely Bount."
"Weren't they…"
"There are always survivors. And with her on the loose, there's no telling what's going to happen. As much as I hate to admit it, we may need to bring this to the attention of some higher powers… Or perhaps not. We've dealt with this kind of thing before. One shouldn't be a problem."
The two had evidently fought Bounts before – and if they were still alive, the Bounts would likely be dead. In a sense, they were like retired vampire hunters, and given that their son had just rushed into battle with one, an explanation was probably in order.

Something neither was looking forward to.

Sponsored content






Subject: Re: I will find him(Open/Timey)

---

| | |
| --- | --- |
| I will find him(Open/Timey) | |
CENSUS
IF I CANNOT PROTECT THEM FROM THE WHEEL
| | | |
| --- | --- | --- |
| ARRANCAR | ♀ 16 | ♂ 18 |
| BOUNT | ♀ 3 | ♂ 3 |
| FULLBRINGER | ♀ 5 | ♂ 12 |
| HOLLOW | ♀ 3 | ♂ 4 |
| HUMAN | ♀ 6 | ♂ 7 |
| QUINCY | ♀ 7 | ♂ 6 |
| SHINIGAMI | ♀ 13 | ♂ 36 |
| TOGABITO | ♀ 8 | ♂ 12 |
| VISORED | ♀ 7 | ♂ 11 |
| TOTAL | ♀ 68 | ♂ 108 |
SPOTLIGHT
THEN GIVE ME A STRONG BLADE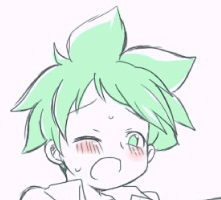 Doctor
is the member of the month. Ever since he joined, he's been extremely active, and really knows how to get things moving plot-wise. He was recently promoted to staff as well, and so far has shown great enthusiasm. He's also a friendly presence in the c-box, which is never a bad thing.
---
Gray
is character of the month. Apparently one of the more popular characters on the site, well-known for his habit of stripping, which isn't good enough for Ulqui, but seems to do the job for his numerous IC fangirls. Has also earned (EARNED, not bought) numerous stat points in the past few months. Side note: Anyone who speaks of a gilf pairing will be shot on sight. :U
CREDITS
Skin coded by Mugetsu. Some codes were taken from w3schools. Various images were taken from zerochan. Information used was taken from Bleach Wiki. Tite Kubo owns Bleach and it's respective characters. Information and posts made on the forum are copyrighted to the member base. Please do not steal.