| | |
| --- | --- |
| Too Quiet(Rou and then Open) | |

Author
Message
Azreal
God of Death




Title

: Mr. Ultimate

---

Posts

: 2182

---

Soul Cash

: 5008

---

Age

: 25

---

Location

: Earth's core

---


Character sheet
RPC's:


Subject: Too Quiet(Rou and then Open) Mon Sep 10, 2012 8:41 pm

---

First topic message reminder :

Having left Las Noches for a moment, Daxel made his appearence out into the sands of Hueco Mundo. With the coin lying in his pocket, he felt strange not relying on itsnjudgement. Then again, he was tired of relying on its judgement as well. So, he decided to take back his control of things. Stepping along the sands, his gaze centered upon the ground before him. His eyes dull, of course, as his hands lied in his pockets. The sides of his coat-tail being extended out as his blade lied at his waist. "Has it always been this quiet? It seems my past time upon the sands have been forgotten, for the most part. I wonder why its so quiet? Maybe the hollows have died, though i doubt so." he states as he came to a stop.

Some seconds later, the ground began to quake and rumble as sand passed him by and formed into a large sand hollow. Daxel showed no sign of worry or emotion. He did seem to be paying attention to something else.

"No one pass upon my land, Las Noches belongs to me." said the sand hollow.

Daxel's gaze shifted up to the beast, now annoyed as he seem to not know who it was speaking too. Vanishing, he appeared behind the beast, continuing his pace.

"UGH!!!! I dare you ignore me, Pest! Die!" it states turning. Its large fist came down upon the location of where Daxel stood. Sand erupted into the air for a moment as the fist pulled back.

"I do not like when others intrude on my walks. Especially when they are weak, pitiful, and beneath me. You should of known who it was you were speaking to from the start, but you did not. For that, death is your penalty." states Daxel as he appeared within the air. Raising his left arm and pointing his index finger foward. A purple and black ball of light formed before his finger, forming into a ball. Seconds later as it erupted foward as it sent a large wave that had the same size as the hollow. A cero, not ordinary at the least, as it vanished the entire body of the sand beast hollow. Vanishing, he appeared upon the ground and continuing his walk.

---
Author
Message
Salt
Moderator




Title

: Nomadic Rebel, Future Male Stripper, Philomusically Prodigal Genius, and Destiny Child

---

Posts

: 1133

---

Soul Cash

: 3449

---

Age

: 23

---

Location

: Hell, Michigan

---


Character sheet
RPC's:


Subject: Re: Too Quiet(Rou and then Open) Tue Sep 25, 2012 6:59 am

---

The Basilisk nodded, something akin to a grin lighting up the features of the reptilian Hollow. As it came to a stop, it almost seemed to be laying atop the Vasto Lorde, who had been flattened to the ground. With a sickening crack, four other heads emerged from the Basilisk, on either side of the central head. They looked alike, all of them, but in a sense, they didn't. It was something small, but the look of the eyes and set of the mouth set them apart; one head had downcast eyes, causing it to look sorrowful, while another had a wicked grin and sadistic eyes, another with just a purely angry and disgusted look, the last head with neutral eyes, but something reminiscent of a sneer on its face; the main head, however, bore none of these. It grinned at the meal, but didn't truly grin. Among all of these heads, this was the most-level-headed and clear-minded head amongst them all, probably explaining why it was the central head.

Each head, aside from the central head, flew down, attaching itself to a limb, as if to hold the Vasto Lorde in place. The last head, however, got close to the Vasto Lorde, sniffing it, smelling that intoxicating fear he so enjoyed. Rearing his head back for a moment, it sailed forward, maw opening and crushing the head of the Vasto Lorde with one crunch, to end his life. The other four heads followed suit, and ripped off the limbs, each individually eating their own pieces, leaving the torso of the Vasto Lorde left. The other four heads receded, and the only head left consumed that, done in mere seconds.

For a second, the Basilisk had wondered what he had done to gain such favor, before shaking it off. He turned around, only to find the King of Hueco Mundo gone. Perhaps that had been a tie, of sorts? A favor, and now the King of Hueco Mundo would want him to perform a favor when the time comes? Surely, he wouldn't just allow the Adjucha to devour the Vasto Lorde for free.

And so, with mind reeling, the Basilisk continued on, arguing with himself internally, through the sands, and into the Forest of Menos, intent on seeing the King of Hueco Mundo again, and asking why he had given the small Adjucha such a large favor.

| | |
| --- | --- |
| Too Quiet(Rou and then Open) | |
CENSUS
IF I CANNOT PROTECT THEM FROM THE WHEEL
| | | |
| --- | --- | --- |
| ARRANCAR | ♀ 16 | ♂ 18 |
| BOUNT | ♀ 3 | ♂ 3 |
| FULLBRINGER | ♀ 5 | ♂ 12 |
| HOLLOW | ♀ 3 | ♂ 4 |
| HUMAN | ♀ 6 | ♂ 7 |
| QUINCY | ♀ 7 | ♂ 6 |
| SHINIGAMI | ♀ 13 | ♂ 36 |
| TOGABITO | ♀ 8 | ♂ 12 |
| VISORED | ♀ 7 | ♂ 11 |
| TOTAL | ♀ 68 | ♂ 108 |
SPOTLIGHT
THEN GIVE ME A STRONG BLADE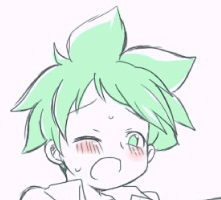 Doctor
is the member of the month. Ever since he joined, he's been extremely active, and really knows how to get things moving plot-wise. He was recently promoted to staff as well, and so far has shown great enthusiasm. He's also a friendly presence in the c-box, which is never a bad thing.
---
Gray
is character of the month. Apparently one of the more popular characters on the site, well-known for his habit of stripping, which isn't good enough for Ulqui, but seems to do the job for his numerous IC fangirls. Has also earned (EARNED, not bought) numerous stat points in the past few months. Side note: Anyone who speaks of a gilf pairing will be shot on sight. :U
CREDITS
Skin coded by Mugetsu. Some codes were taken from w3schools. Various images were taken from zerochan. Information used was taken from Bleach Wiki. Tite Kubo owns Bleach and it's respective characters. Information and posts made on the forum are copyrighted to the member base. Please do not steal.