Creation

Topics
Posts

Last Posts

Where you can create your own custom Kidō spells. Please use the template provided.
Accepted Custom Kidō, Denied Custom Kidō, Unchecked/WIP Custom Kidō

11

27

Hado #10
Sun Feb 03, 2013 2:44 am
Kizomaru Hotaru
Where you can create a custom Cero. Please use the template provided.
Accepted Custom Ceros, Denied Custom Ceros, Unchecked/WIP Custom Ceros

8

31

Cero Cortar
Wed Dec 12, 2012 9:54 pm
nycboyLC
Have an idea for a new faction? Post it here, and we can all discuss it. There is no template for organization/faction creation, just let your imagination run wild!
Accepted Organizations, Denied Organizations, Unchecked/WIP Organizations

5

21

Odayakana shuken...
Fri Dec 21, 2012 3:44 am
Nishimura Shoko

Announcement & Sticky
Replies
Author
Views
Last Posts

13

Mugetsu

8672

on Fri Feb 15, 2013 10:44 am
Mugetsu

[ Go to page: 1, 2, ... , 6, 7]

164

Mugetsu

4437

on Thu Feb 07, 2013 7:12 am
Iratze

6

Mugetsu

545

on Tue Feb 05, 2013 12:01 am
Pheonix

[ Go to page: 1, 2]

25

Salt

1052

on Mon Feb 04, 2013 7:03 pm
Frost

0

Mugetsu

1027

on Thu Jan 31, 2013 5:49 pm
Mugetsu

1

Mugetsu

979

on Thu Jan 31, 2013 3:02 pm
Ulqui-chan

16

Mugetsu

1375

on Mon Jan 21, 2013 12:49 pm
Mugetsu

0

Mugetsu

2390

on Sat Jun 30, 2012 8:07 pm
Mugetsu
Users browsing this forum: None

Moderators:

None

Permissions in this forum:
You cannot post new topics in this forum
You cannot reply to topics in this forum

CENSUS
IF I CANNOT PROTECT THEM FROM THE WHEEL
| | | |
| --- | --- | --- |
| ARRANCAR | ♀ 16 | ♂ 18 |
| BOUNT | ♀ 3 | ♂ 3 |
| FULLBRINGER | ♀ 5 | ♂ 12 |
| HOLLOW | ♀ 3 | ♂ 4 |
| HUMAN | ♀ 6 | ♂ 7 |
| QUINCY | ♀ 7 | ♂ 6 |
| SHINIGAMI | ♀ 13 | ♂ 36 |
| TOGABITO | ♀ 8 | ♂ 12 |
| VISORED | ♀ 7 | ♂ 11 |
| TOTAL | ♀ 68 | ♂ 108 |
SPOTLIGHT
THEN GIVE ME A STRONG BLADE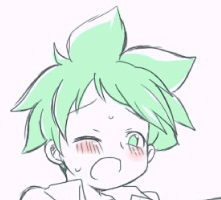 Doctor
is the member of the month. Ever since he joined, he's been extremely active, and really knows how to get things moving plot-wise. He was recently promoted to staff as well, and so far has shown great enthusiasm. He's also a friendly presence in the c-box, which is never a bad thing.
---
Gray
is character of the month. Apparently one of the more popular characters on the site, well-known for his habit of stripping, which isn't good enough for Ulqui, but seems to do the job for his numerous IC fangirls. Has also earned (EARNED, not bought) numerous stat points in the past few months. Side note: Anyone who speaks of a gilf pairing will be shot on sight. :U
CREDITS
Skin coded by Mugetsu. Some codes were taken from w3schools. Various images were taken from zerochan. Information used was taken from Bleach Wiki. Tite Kubo owns Bleach and it's respective characters. Information and posts made on the forum are copyrighted to the member base. Please do not steal.