Attention! We have moved sites. For more information, go here.

Affiliates & Sister sites! If you want to affiliate with our new site, go here. We're having a fresh start, which is why we are choosing not to notify. Also, we have too many affiliates here to carry them all over, with our limited positions.

Visit us at End Point anytime!
▶ Important

Topics
Posts

Last Posts

Rules, storyline, and other basics will be posted here. This is the first forum you should read upon registering. Topics marked with a ★ are must-reads.


16

17

Consecro Positio...
Tue Dec 11, 2012 2:56 am
Mugetsu
This is where any updates, important news, events, or contests will be provided. Be sure to check this forum regularly.


40

506

The Big Announce...
Fri Feb 15, 2013 10:44 am
Mugetsu
Have a question about the site? Post a topic about it here and we will get to it as soon as possible. This forum is guest-friendly.


6

51

Get me out of th...
Tue Jan 15, 2013 11:56 am
The Dark Closet Rebellion

▶ Community

Topics
Posts

Last Posts

If you're new to the site, introduce yourself here and mingle with other new members. You're likely to receive a warm welcome! Furthermore, please post a topic here if something comes up that will prevent you from getting on this site for a long period of time. If you can, also post when you can be expected to get back. This way, you will not lose any positions due to inactivity.




92

830

Sorting Things O...
Tue Feb 12, 2013 8:43 pm
Mugetsu

If you have any ideas or thoughts that you think might make the site better, then you should post here! Also, if there is a problem, bug, error, or broken link on the site, please let us know here!




4

18

Final Form Sugge...
Thu Feb 07, 2013 4:47 pm
Iratze

This is the place you come to spend your Soul Cash (SC). In addition, members can create their own stores to sell graphics, etc. You must ask permission from the head admin before you create a store!




7

87

Hash's Shiz (Pos...
Mon Feb 04, 2013 9:38 pm
Mugetsu

▶ Character Creation

Topics
Posts

Last Posts

Fill out your application and post it

here

using one of the templates provided. Once your character has been accepted, you can begin role-playing.


Race/Alt. Form Information, Character Templates, Accepted Applications, Denied Applicatons, Inactive Characters, Unchecked/WIP Applications

270

1224

Susumu Katsuro [...
Wed Feb 13, 2013 9:25 pm
Susumu Katsuro

Any other boards that have to do with character creation, whether it is part of the initial process, or add-ons to the application for later, will be placed here. This includes, modifications, face claims, and the creation of kidō, cero, and organizations.


Character Lists, Modification, Face Claim, Creation

110

419

Hado #10
Sun Feb 03, 2013 2:44 am
Kizomaru Hotaru

Submit your training threads, battles, and anything else which needs to be submitted to mods.




4

38

Battle Submissio...
Mon Feb 04, 2013 3:00 am
Kizomaru Hotaru

▶ Non-Storyline

Topics
Posts

Last Posts

Where you can role-play the back story or memories of your character.


10

46

The Day the Musi...
Mon Feb 04, 2013 3:50 pm
Elloria

Where you can have RP fights that are separate from the storyline. Since there is no real threat, this is a great place to test out new characters. However, because these fights are non-storyline, you cannot submit them for stat points.




10

51

Fight Club [Open...
Wed Jan 16, 2013 9:00 pm
Timey-Wimey Lord

The main role-play usually takes place within the location forums, but when one wants to take a break from the main storyline or elaborate on it, a role-play thread can be created here. Anything from crack RP's to non-Bleach can be done here. You can even use characters that don't exist on this site. Also, the 100 WC minimum doesn't apply in this forum.




6

88

Welcome To Zombi...
Tue Jan 29, 2013 5:56 pm
nycboyLC

▶ World of the Living

Topics
Posts

Last Posts

Karakura Town is a Western Tokyo city in the Human World. It seems to be a small city with an average population. Humans that live in Karakura Town are unaware of the ghosts and spiritual forces that live there, for the most part.


Downtown, The Streets, Shirokiri Forest, Karakura Highschool, Urahara Shop, Onose River, Visored Warehouse

52

819

Sunshine in a Ba...
Sun Feb 10, 2013 7:05 pm
Azreal

A city which borders the west of Karakura Town.


Downtown, The Streets, Outskirts

16

305

Keeping a Promis...
Sun Feb 03, 2013 5:49 pm
Ulqui-chan

Kagamino City is a population center of unknown size, located in Japan, in the Human World. It is situated 22 km east of Karakura.


Downtown, The Streets, Outskirts

8

94

Uncivil War [Tim...
Sun Feb 10, 2013 7:36 pm
Timey-Wimey Lord
Vatican is a very large church that houses the most prominent religious body in the area, directly tied to Consecro, the holy human force intent on combating the Sins that uses the church as its home base. The main floor is accessible to all, with a high ceiling, a confession booth, and a large stained-glass window in the back. Below, where only clergy are allowed, is the lab where they develop specialized weapons to combat evil along with a few other amenities in the expansive area.


2

13

Investigations (...
Fri Jan 18, 2013 8:54 pm
Salt

The rest of the world excluding Karakura Town, Naruki City, and Kagamino City.


Asia, North America, South America, Europe, Russia, Africa, Austrailia, Antartica

4

45

You call that a ...
Tue Feb 05, 2013 4:10 pm
Prince Caelum Tsukiyo

▶ Soul Society

Topics
Posts

Last Posts

The Seireitei is located in the center of the Soul Society. It is a circular shiro with four main entrances, ten days walk apart, each one guarded by a Gate Guardian. The walls of the Seireitei are made of Sekkiseki, a rare type of stone that is known to negate all reiatsu. The stone also forms a spherical barrier around the city, extending above and below, stopping anything spiritual from breaching it from ground level, from the sky, or from underground.


Division Barracks and Offices, Streets, Sōkyoku Hill

20

272

The Catalyst: th...
Wed Feb 06, 2013 1:00 am
nycboyLC

Rukongai is the largest portion of the Soul Society, and the most populated. It is divided into 320 districts, 80 in North Rukongai, 80 in South Rukongai, and so on... each district is numbered in descending order on how far they are from the center; this results in the higher numbered districts decaying into slums. This is where souls go after they are first reincarnated into the Soul Society.


North Rukongai, South Rukongai, East Rukongai, West Rukongai

1

5

Where are you? (...
Wed Jan 02, 2013 10:04 pm
Lyra

The wild, forested areas that surround both the Seireitei and Rukongai. Hollows can be found here sometimes, searching for easy prey. It is also a common place for Shinigami to train.




5

36

When Rescues Go ...
Mon Feb 04, 2013 3:40 am
nycboyLC

▶ Hueco Mundo

Topics
Posts

Last Posts

Las Noches is the fortress located in Hueco Mundo. It can be seen for miles and consists of a main building with a domed center, surrounded by several large towers and smaller buildings. Atop the dome are five smaller towers, which contain areas such as the throne room and Espada meeting hall. Las Noches serves as the main base of the Espada.


Hallways, Throne Room, Espada's Quarters, Balcony, Dungeon Area

11

197

It begins...[PL ...
Fri Feb 01, 2013 9:45 pm
Mugetsu

A large portion of Hueco Mundo is covered by desert, a silent world of death. An unchanging night covers the sky, and an endless white desert covers the ground. The tree-like objects are not plants, but rather structures of a mineral similar to quartz. A variety of Hollow, Gillian, and Adjuchas dwell these sands.




6

103

An Unexpected Gu...
Wed Jan 30, 2013 11:59 pm
Mugetsu

The Forest of Menos is the area below the surface of Hueco Mundo where the average Hollow hide from the Arrancar. Gillian- and Adjuchas-class Menos dwell here, along with possibly Vasto Lorde-class Menos. The forest is filled with large trees, made of a silvery quartz substance. These trees extend to the surface and dot the landscape of the desert in Hueco Mundo.




1

2

Hollowed Howls (...
Mon Sep 17, 2012 10:34 pm
Itachi

▶ Other Dimensions

Topics
Posts

Last Posts

A place where hollows are sent if their lives were evil. Togabito, Hell's Will, and the recently discovered "Sins" reside here.


First Level, Second Level, Third Level, Fourth Level, Lowermost Level

4

75

Slumber(Open)
Thu Jan 24, 2013 12:49 am
Azreal

The Dangai, also known as the Precipice World, is the dimension between Soul Society and the Human World, separated from space and time.




0

0

▶ General

Topics
Posts

Last Posts

Talk about anything here.




35

1776

General Chat (OO...
Thu Feb 07, 2013 5:09 am
Kizomaru Hotaru

Where you can discuss the anime and manga Bleach!




26

519

Bleach 526
Thu Feb 14, 2013 3:18 am
nycboyLC

Want to share your artwork, stories, poetry, etc? This is the place to do that.




37

361

*Artiness*
Wed Feb 06, 2013 1:56 pm
Ulqui-chan

Want to affiliate with us or advertise your own site? You can do that here. This is the only place you may advertise other sites on this forum. This forum is guest-friendly.

---

Make use of the preview button. Not our fault if your code gets messed up because you didn't. Also, this forum uses the [center] tag.
First Time, Link Back, Affiliate

783

850

Sons of Anarchy:...
Fri Feb 15, 2013 10:28 am
Anonymous

Where unused or maxed-out topics are kept.


OOC, Role-play

58

8332

A Trap set by Qu...
Wed Feb 06, 2013 1:39 am
nycboyLC

in
---
CENSUS
IF I CANNOT PROTECT THEM FROM THE WHEEL
| | | |
| --- | --- | --- |
| ARRANCAR | ♀ 16 | ♂ 18 |
| BOUNT | ♀ 3 | ♂ 3 |
| FULLBRINGER | ♀ 5 | ♂ 12 |
| HOLLOW | ♀ 3 | ♂ 4 |
| HUMAN | ♀ 6 | ♂ 7 |
| QUINCY | ♀ 7 | ♂ 6 |
| SHINIGAMI | ♀ 13 | ♂ 36 |
| TOGABITO | ♀ 8 | ♂ 12 |
| VISORED | ♀ 7 | ♂ 11 |
| TOTAL | ♀ 68 | ♂ 108 |
SPOTLIGHT
THEN GIVE ME A STRONG BLADE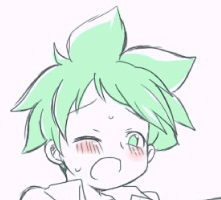 Doctor
is the member of the month. Ever since he joined, he's been extremely active, and really knows how to get things moving plot-wise. He was recently promoted to staff as well, and so far has shown great enthusiasm. He's also a friendly presence in the c-box, which is never a bad thing.
---
Gray
is character of the month. Apparently one of the more popular characters on the site, well-known for his habit of stripping, which isn't good enough for Ulqui, but seems to do the job for his numerous IC fangirls. Has also earned (EARNED, not bought) numerous stat points in the past few months. Side note: Anyone who speaks of a gilf pairing will be shot on sight. :U
CREDITS
Skin coded by Mugetsu. Some codes were taken from w3schools. Various images were taken from zerochan. Information used was taken from Bleach Wiki. Tite Kubo owns Bleach and it's respective characters. Information and posts made on the forum are copyrighted to the member base. Please do not steal.